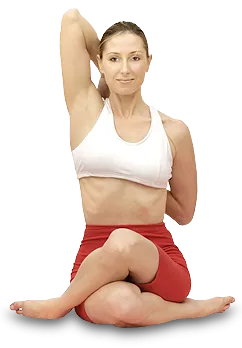 Unlike conventional medicine, which focuses on attempting to treat disease once it occurs, Caledonia Chiropractic Clinic emphasizes improving your health in an effort to reduce the risk of pain and illness in the first place. Most people would rather be healthy and avoid illness, if they could. This is one of the main reasons for the big surge in the popularity of our wellness center.
For some, Caledonia Chiropractic Clinic will take them back to a place that is cozy and familiar, offering a rediscovery of health and wellness that had been previously known but long lost.
People are recognizing the benefit of seeking an alternative to traditional medicine; one that will help them achieve and maintain optimal health. Please take the time to meet the doctor, team, and our wellness network dedicated to helping you achieve your wellness objectives. As a patient at Caledonia Chiropractic Clinic we will personally tailor a wellness program specifically targeted to your wellness needs using the least invasive yet highly-effective techniques and services.
Facility
Caledonia Chiropractic Clinic is proud to provide a comprehensive wellness center which offers a progressive approach to achieving patient wellness by incorporating Chiropractic, Massage Therapy, and Occupational Health working together to provide the highest quality care available to our patients. Caledonia Chiropractic Clinic is a state-of-the-art facility. It is our top priority to protect the well-being of our valued patients. We are confident that you will feel right at home in our office as we welcome all patients as if they were family.
Financial
We accept most insurance and will be more than happy to submit all insurance forms for you and help you recover the most from your benefits. We will do everything we can to help you afford the treatment you need and want. Forms of payment accepted are cash, check or credit card.
Insurance
We are an In-Network Provider with most major insurance companies and we would be happy to check your coverage prior to your appointment if you wish. You would simply need to call our office and provide us with some basic information off your insurance card. (be sure to have your card handy before you call). Please remember that it is always a good idea to check your benefits and our network status with your carrier prior to your appointment to make sure that the benefits we determine match those provided by your carrier.
We also offer all of our patients a SAME DAY DISCOUNT. This is very cost effective for those patients who either have no insurance, a high co-pay or who have very high deductible that must be covered before your insurance begins to pay for your claims. Our knowledgeable staff would be happy to discuss this option with you.
Appointments
If you would like to make an appointment, please contact our office by phone at (262)681-8829.
New patients to Caledonia Chiropractic Clinic can print out the New Patient Intake Paperwork by clicking the appropriate link under PATIENT FORMS on our website. Just click the link of the provider you are scheduled to see and print out all the pages. Fill out the intake paperwork and bring it with you on your first scheduled appointment!
Our office facilitates emergency calls. Appointments are available the same day, especially for new patients seeking help.
CHIROPRACTIC APPOINTMENTS ARE AVAILABLE:
| | | |
| --- | --- | --- |
| Monday | 9am - 1pm | 3pm - 6pm |
| Tuesday | Closed | 3pm - 6pm |
| Wednesday | 9am - 1pm | 3pm - 6pm |
| Thursday | Closed | 3pm - 6pm |
| Friday | 9am - 1pm | 3pm - 5pm |
| Saturday | 9am - Noon | Closed |
MASSAGE APPOINTMENTS ARE AVAILABLE:
| | |
| --- | --- |
| Monday | 9am - 1pm, 2pm-6 pm |
| Tuesday | 2pm - 6pm |
| Wednesday | 9am-1pm |
| Thursday | 2pm - 6pm |
| Friday | 9 am-1 pm, 2pm - 5pm |
| Saturday | 9am - Noon |
Caledonia Chiropractic accepts cash, check or credit card for all services and products.
Cancellation of Chiropractic or Massage
If you are unable to keep an appointment, we ask that you kindly provide us with at least 24 hours notice. We ask for this advance notice so that we can offer this appointment to another patient. A fee may be charged if a patient does not show up for an appointment without sufficient notice.
We would like to take this opportunity to thank you for choosing Caledonia Chiropractic Clinic for your chiropractic and massage therapy care.
Providing Superior Health and Balance Through Chiropractic
'Chiropractic care is more than just making the pain disappear. It is about learning, understanding and taking care of your body to improve your quality of life.' We aim to educate our patients about Chiropractic and other natural solutions to common health problems in order to motivate you to take a more active and responsible role in restoring and maintaining your own health as well as those people around you.
As a chiropractor, we understand that although our patients may be diagnosed with the same condition, they respond very differently to treatments. For this reason, we tailor a specific plan of action to meet your needs, goals and unique medical and physical condition.
Finding a chiropractor who understands changing health care needs and uses the most current techniques and approaches to addressing health problems can be a daunting task.
We hope that you will find this site helpful to learn more about our gentle chiropractic care as well as the ways that it can improve the quality of your life.